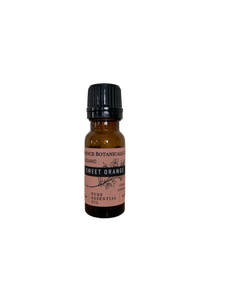 Sweet Orange ORGANIC
15 ml (1/2 oz)
Certified Organic: This Certified Organic Oil is QAI Certified.The QAI also accredits the certifying agents (foreign and domestic) who inspect organic production and handling operations to certify that they meet USDA standards.
Botanical Name:  Citrus sinensis
Country of Origin:  Mexico
Aromatic Description:  Sweet Orange essential oil has a sweet, citrus smell much like the orange peels it is derived from, only more intense and concentrated.
Blends With: Lavender, Bergamot, Lemon, Clary Sage, Myrrh, Sandalwood and spice oils such as Nutmeg, Cinnamon, and Clove.
Cautions: Dilute well before use; May cause skin irritation in some individuals; a skin test is recommended prior to use. Contact with eyes should be avoided.