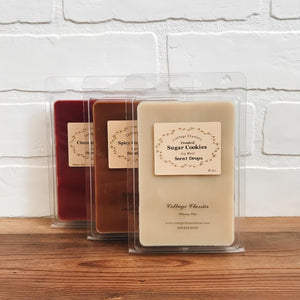 Scent Drops/Wax Melts
Enjoy the comforting scents of the season without the flame!
These convenient, extra large 6oz. clamshell packages are perfect for quick and easy access. Just break off a cube of highly scented soy wax and drop it into your warmer. Your room will quickly be filled with the scent of fond memories....