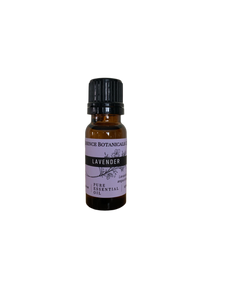 Lavender (Bulgarian)
15 ml (1/2 oz)
Botanical name: Lavandula angustifolia
Country of Origin: Bulgaria
Aromatic Description: Lavender Bulgarian has a rich herbaceous scent that is somewhat fruitier, mellower and less camphoraceous than other types of Lavender.
Blends With: Chamomile, Clary Sage, Lemon, Mandarin, Patchouli, Rosemary, Ylang Ylang, Peppermint
Cautions: Dilute before use; for external use only. May cause skin irritation in some individuals; a skin test is recommended prior to use. Contact with eyes should be avoided.