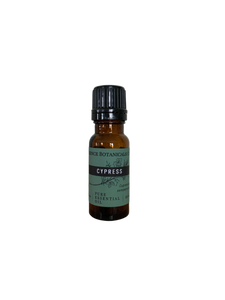 Cypress
15 ml (1/2 oz)
Botanical Name: Cupressus sempervirens
Country of Origin:  France
Aromatic Description: Cypress Essential Oil has a spicy, herbaceous, slightly woody evergreen aroma. It is fresh and clean.
Cypress is ideal for supporting a healthy respiratory system especially during times of seasonal colds and flu. The uplifting aroma has a very soothing emotional quality that provides comfort during times of grief and sadness. The fresh, clean scent of Cypress is also a favorite to add to all-natural deodorant recipes.
Blends With:  Frankincense or other resinous oils, Sweet Orange, Bergamot, Cardamom, Cedarwood, Clary Sage, Geranium, Jasmine, Juniper Berry, Lavender, Lemon, Myrrh, Myrtle, Pine, Rose, Rosemary, Sandalwood, and Tea Tree.